"Most people make the mistake of thinking design is what it looks like. People think it's this veneer, that the designers are handed this box and told, 'Make it look good!' That's not what we think design is. It's not just what it looks like and feels like. Design is how it works."
-Steve Jobs
Steve Jobs, the former CEO of Apple, passed away this week.  As part of Apple, he was responsible for creating the first commercially-successful line of personal computers in the 1970s.  More recently, Apple has become synonymous with incredible product design.  In honor of Steve Jobs, here are my favorite examples of product design from the last 100 years – a list topped by the I-Phone.
I-Phone: The first version was released in 2007 and quickly became one of the most popular phones in the world.  The fifth generation I-Phone comes out this month.
Valentine typewriter by Olivetti: Olivetti made some amazing typewriters, but The Valentine is my favorite  by far.  This typewriter would certainly make the dull task of typing a bit more enjoyable.
Michael Graves Teapot by Alessi:  Michael Graves, and architect based in Princeton New Jersey, is known for his whimsical designs and contributions to post-modern design.  This tea pot is one of the best examples of his work.
Henry Dreyfus Telephone for Western Electric:  Sometimes, design is so perfect that we can't imagine the world without it.  Take this simple phone deign that became one of the most important products of the 20th century.
Kodak Bantam Special:  Just one example of Kodak's innovative camera designs that brought photography to the masses.  It was designed by Walter Dorwin Teague in 1936.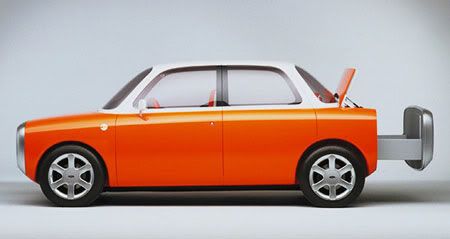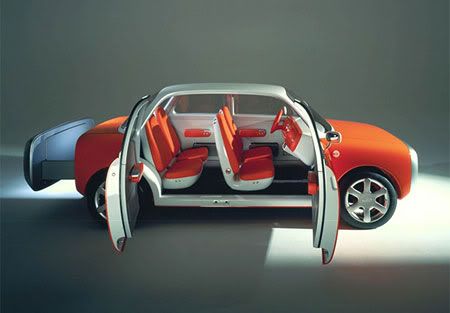 Marc Newson X for Ford:  Just one of Marc Newson's Many ifluential designs, the X Car unfortunately never made it into production.  But its innovative design may give us a glimpse into our future.
-Robert
image 1: apple
image 2: wikipedia
image 3: studio international uk
image 4: bed bath and beyond
image 5: Yale Art Gallery
image 6: Design Icons
image 7 & 8: BLAAAG