Good lighting is one of the most important components of any work space – whether at the office or at home.  For a clean modern look, choose the perfectly-engineered Tolomeo desk lamp by Artemide.  Or for something more traditional, check out the Frasier desk lamp from Arteriors Home.  The below task lights are some of our favorites, and they are sure to brighten up any space:
The Tolomeo task light by Artemide can be mounted on a desk, the wall, or even the ceiling.  Designed over 20 years ago, it became an instant classic.  But the advanced engineering and perfect balance of this original will never go out of style.
If you want a modern design that makes a statment, the Leaf Personal Light by Herman Miller is a great choice.  Utilizing efficient LED technology, the color temperature of this lamp can be adjusted at will.  It's no surprise this fixture is in the Museum of Modern Art's permanent collection.
 The Graduate Lamp by Schoolhouse Electric & Supply Company is a great option if you're looking for a classic fixture at an affordable price.  Its mid-century modern lines means it can fit in with a variety of styles. 
The Sabine Desk Lamp from Arteriors Home is stylish and sophisticated, without sacrificing flair.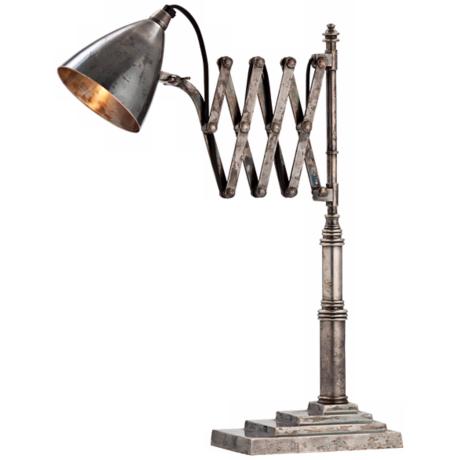 For a more traditional look with endless adjustability, the Frasier lamp by Arteriors Home is an excellent choice.
-Robert
image 1: lighting universe
image 2: herman miller
image 3: schoolhouse electric
image 4: arteriors home
image 5: arteriors home